---
Upcoming Events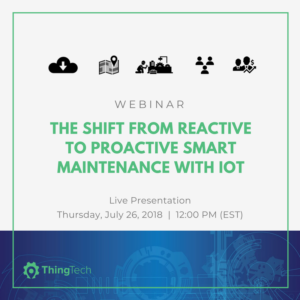 In this webinar, Tim Quinn, CEO ThingTech, will explore the IoT-enabled solutions available to fleet, maintenance, and operations managers that want to drive cost efficiencies and digital transformation across their organizations. Register today!
---
Unlock Digital Transformation With ThingTech
ThingTech's IIoT platform and product suite provide an intelligent, scalable, end-to-end solution that brings together all hardware, software, and data necessary to monitor and manage your assets in real-time, maximize asset productivity, reduce maintenance costs, extend and improve lifecycle and utilization, and streamline work processes from the office to the field.